Individual user control
Every email user in your organisation can choose to receive a daily summary of the emails that have been trapped by the spam filter. It benefits them greatly to do so as they will then receive a daily summary of all emails trapped by the spam filter, reassuring users that no important messages are being lost in the system and helping to reduce administrative overheads.
This proactive notification of blocked messages allows everyone who wants this to check whether a legitimate email was quarantined.
Any emails that the user would like to receive (providing it is safe to do so) can be released directly from the spam digest message. The email in question will appear in the user's normal inbox within a few minutes.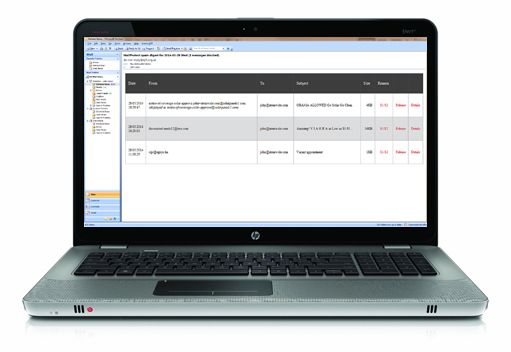 To speak to us about using this service in your organisation please contact us.